About Us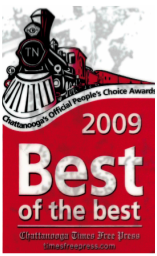 Welcome to Chef Lin Buffet, a family owned Chinese restaurant for over ten years! With very affordable prices ($9.95 for dinner, $7.55 for Sunday brunch, and just $6.45 for lunch), we have delightful quality food that is sure to pleasure you. Tasty snow crab legs, delicious coconut shrimp, yummy oysters, clams, and crawfish are just a few mouth watering items on our dinner buffet. Traditional Chinese foods can be found on our bar as well. Included with the buffet are popular items such as sushi, hibachi, and New York strip steak. In addition, Chef Lin has a variety of beer and wine that compliment your meal. Whether it is lunch, dinner, or brunch, Chef Lin Buffet is the best Chinese restaurant in town.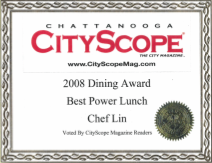 For several years, we have been voted "Best Chinese Restaurant", "Best Buffet", and "Best Dinner Under $10" by Chattanoogans in the Chattanooga Times Free Press "Best of the Best" contest. We have also earned the title of "Best Buffet" from "Hot Picks in the City" and been voted "Best Power Lunch" and "Best Deal for the Buck" by City Scope magazine readers. Not only have we won many awards in the scenic city of Chattanooga, but we also have been considered one of the "Top 100 Chinese Restaurants" in America by Chinese Restaurant News, a nationwide Chinese magazine.
If you need a space for big parties, Chef Lin Buffet can fit your special needs. With a room that can seat up to 150 people, birthday parties, graduation parties, and business meetings are easy to plan at Chef Lin. Catering for big events is another service of ours.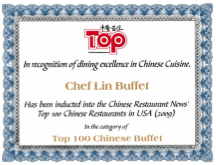 At Chef Lin, we know that friendly service, fresh food, and affordable prices keep customers happy. That is why we treat customers like family and have hot, high quality food at reasonable prices. Our location is convenient for traveling customers (Exit 184) and good for movie nights (next to the Rave theater). Come to Chef Lin Buffet, and you will be pleased by our large selection of delicious Chinese food.




TEL:(423) 510 - 1998 FAX:(423) 510 - 1997
5084 S.Terrace Rd., Chattanooga, TN 37412
© Copyright 2011, www.cheflinbuffet.com, all rights reserved.
power by
Enymedia Inc
.